C.R.E.A.M. Communications #23
Hi, C.R.E.A.M. Community.
Love CREAM, but hate fees? … Try out C.R.E.A.M. Finance on Fantom.
For new Fantom users this is how you add Fantom Opera Network to Metamask:
---
Weekly Recap
C.R.E.A.M. Finance Post Mortem: AMP Exploit
At approximately 12pm on 31st August (UTC +8), C.R.E.A.M. Finance was exploited for 462,079,976 in AMP tokens and 2,804.96 ETH tokens.
Stolen tokens will be replaced. We will commit to allocating 20% of all protocol fees toward repayment until this debt is fully paid.
We learned from this exploit and will use it as an opportunity to strengthen our protocol. Exploits are setbacks but this won't stop us from fulfilling our mission to drive capital efficiency and meet the decentralized lending needs of individuals, institutions and protocols.
We want to thank the communities and teams at @peckshield @BlockSecTeam @FlexaHQ @binance and @chiachih_wu @symbiotic_bnb and @calchulus for their assistance.
Full details can be found in our medium post.
Pickle Finance Adds yvcrvIB Jar
Earn interest and $pickle with the yvcrbIB jar.
Leo on BSC News
Last week, Leo was featured on a live stream interview with BSC New — check out the full interview below.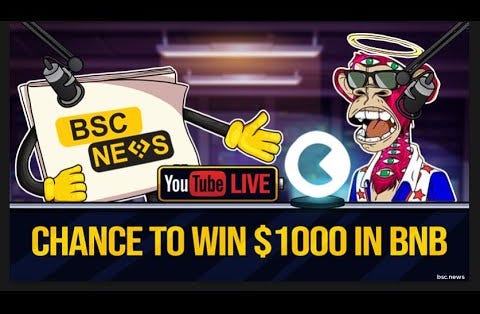 youtube.com
Cream Finance Outlines Robust Lending Protocol on Binance Smart Chain
Cream Finance joins BSCNews to discuss its lending and borrowing ecosystem. The platform boasts a robust selection of multi-chain products. Specifically, we ...
Community Member Falls Into SPELL/ CREAM / KP3R Rabbit Hole
Rahul found himself falling into the very deep rabbit hole that is the SPELL/ CREAM/ KP3R collaboration.
This complex relationship is covered in depth by our fren Ceazor … check out his YouTube channel here for more info.
What's Ahead For C.R.E.A.M. Finance 
GameFi Assets on C.R.E.A.M.
Thanks for reading - Feel free to follow us on Twitter and join our Discord to get in on the conversation.
-C.R.E.A.M. Finance